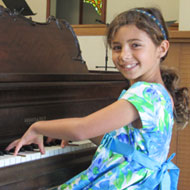 MUSIC AND INTELLIGENCE
How music training affects cognitive abilities
A child's brain has a remarkable capacity to change in response to the environment. This capacity is known as neuroplasticity.
FACT: Research proves that when children receive musical training during sensitive periods of brain development, it changes their cognitive abilities and behavior.
FACT: When scientists compared the brains of non-musicians to the brains of musicians (both children and adults) who had several years of intensive instrumentalpractice, they discovered increased grey matter in the brains of the musicians.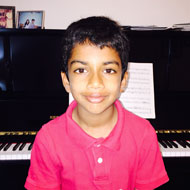 Skills that children acquire in music training, are transferred to other cognitive functions:
Mathematical (understanding rhythmic notation requires skills such as pattern recognition and an understanding of proportion, ratio, fractions, and subdivision)


Verbal (pitch perception is related to the ability to hear and identify sound in spoken words: this is the foundation for reading skills)


Spatial (music notation itself is spatial).
These skills improve their overall academic performance.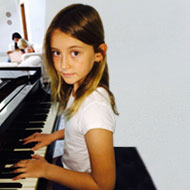 Indeed, playing a musical instrument requires a child to master a variety of complex motor, auditory and multisensory skills. The child has to translate a complex symbolic system, which is perceived visually, into independent fine motor movements in both hands. This demands attention to precise rhythm, tempo and timing.
In addition to the points above, musical training enhances children's manual dexterity (several studies have linked manual dexterity to neurological development in children during their tender years.)
About Piano Lessons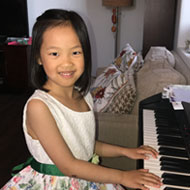 My niche is gifted children. Under my instruction, students will realize their full potential. I teach piano in the authentic tradition of the Russian classical school of music. This encompasses a complete music education, based on the concept of "wholeness" in education. It includes music literacy, ear training, singing, music theory (grammar and musical syntax, style and form), as well as a detailed approach to a piano technique that produces beautiful tones through phrasing, articulation, "hands breathing", "hands singing", and other skills.
Children are natural performers. They love to show other children, their parents and relatives what they have learned. When they perform periodic recitals and play on an impromptu basis for others, it adds enjoyment and self-fulfillment to their lives.
The Music Teachers' Association of California (MTAC) provides opportunities for children to participate in piano recitals.